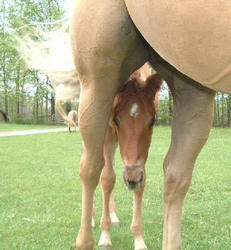 Rumorz
Rumorz - 2004 sorrel filly , first foal out of Gracefully Scandlous, who was by Misters Rumors. What a breath taking filly she was! I'm looking forward to seeing what Grace will produce for her 2nd foal. Rumorz will be a tough act to follow!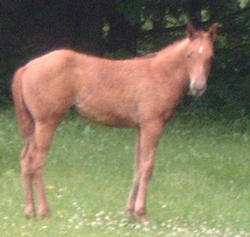 Rumorz
Your place in heaven was ready for you far too soon and your 4 months here on earth far too short. Rest in peace.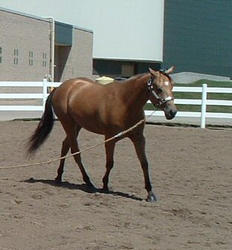 Don't Skipitall Yet
Rerun is a 2002 buckskin gelding out of Skipitall Totally Dunit and by Riverside Cowboy.
(You can find Dunit's 2003 colt on this website for sale. He's AWESOME also and should be out there showing too.)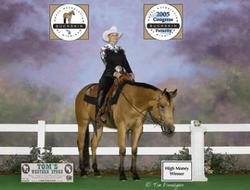 Don't Skipitall Yet
Rerun has had a highly successful show career so far, including being the BHAM/ABRA 2005 High Money Horse and many many futurity wins and year end titles with his new owner, Tracey Y.
Good job to both of them!